Container Shed
Malta Freeport Terminal
Operating in seamless synergy, Triton Engineering and Malukit in-house designed and erected a weather-proof steel container shed at Malta Freeport terminal. This container shed is in use during quayside operation, container trans-shipment or in container movement to and from the wharf.
6 Fixed-roof tanks
Oiltanking Malta Limited
Oiltanking Malta Limited commissioned Malukit to construct six storage tanks with a dome-shaped roof that is permanently affixed to the tank shell. These fixed-roof tanks were designed and built to be both liquid and vapour tight. Additionally gauge hatches, float gauges, and roof manholes constructed equip this fixed-roof tank with accessibility whilst also serving as potential sources of volatile emissions.
Handling of oversize cargo for Gasco Energy Limited
Fully aware that oversized cargo requires extra special care and handling dedicated project cargo team relish expertise in the transportation of such singular equipment in the safest possible way. Triton Logistics take it personally to deliver such distinct cargo to its destination in pristine condition. Triton Logistics was entrusted with the transportation of 6 LPG bullet storage tanks, 43 metres in length and 9.5 metres in width, to the state-of-the-art Gasco Energy Limited LPG bottling plant at Benghajsa in the vicinity of Malta Freeport terminal.
Film production services
Man of East
With its extensive background in production and location management, Triton Film Productions proposes thorough production services to foreign production companies which choose Malta as a shooting location for their motion picture. From their very first site scout, right through to the wrapping up of the production, Triton Film Production is at hand. Such was in the case in Man of East.
Neste Oil Refinery
Rotterdam, The Netherlands
In 2010 Malukit was commissioned as a subcontractor for the €34 million Neste Oil Refinery project in Rotterdam. The start-up of this refinery tool place in September 2011, with the project being completed on-schedule and on-budget. Malukit was delegated the engineering, supply, prefabrication, erection, testing and painting of 25 floating-roof tanks with a total capacity of 890,000 m3. This project marked a major step forward in Neste Oil's cleaner traffic strategy.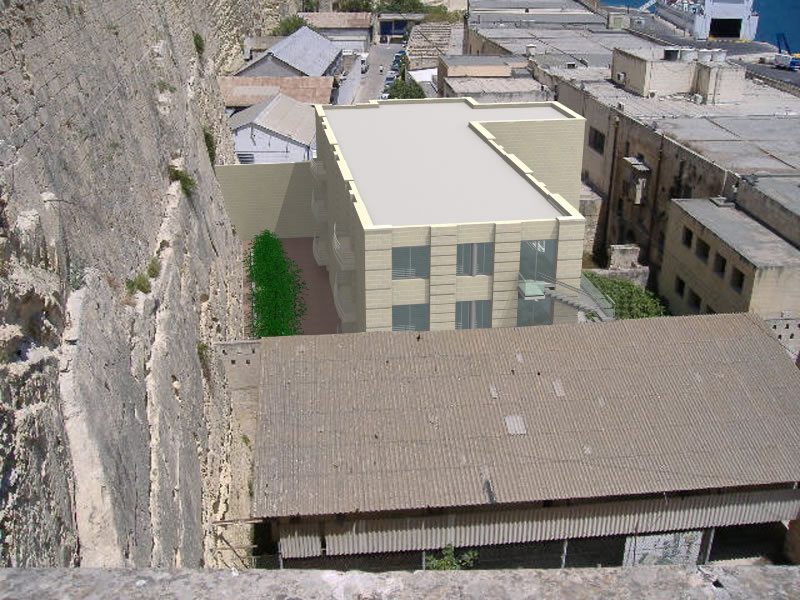 Pinto
Banking on its property development expertise Triton Property Development embarked on an ambitious real estate project that is bound to breed a one-of-a-kind offices block right amidst the hub of commercial activity that characterises the Pinto Wharf on Valletta harbour's hinterland. Aptly named Pinto, this office building enjoys an integrated design approach that focuses on a list of functional objectives and aesthetic considerations.